Welcome to the Eastern Mind wiki! We are a wiki based on the games of Osamu Sato, especially Eastern Mind: The Lost Souls of Tong-Nou. As we are still developing our wiki, any contribution or assistance would be well appreciated. We hope you enjoy your time on the Eastern Mind wiki and find all the information you are looking for!
Also, if you would like to communicate with other people about the game, or just to hang out with fans of Osamu Sato, come to LSD Networks, which links together all three wikis about Osamu Sato and his games.
Here are a few links about how this wiki came to be and more about the game. It also shows you how to play the games with downloads.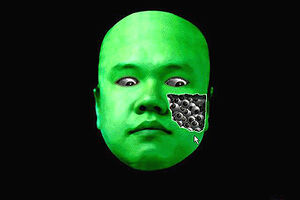 Ad blocker interference detected!
Wikia is a free-to-use site that makes money from advertising. We have a modified experience for viewers using ad blockers

Wikia is not accessible if you've made further modifications. Remove the custom ad blocker rule(s) and the page will load as expected.